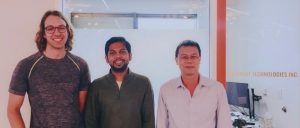 Computer Sciences Professor AnHai Doan's startup GreenBay Technologies has recently been acquired by Informatica, an enterprise cloud data management company based in the Bay Area. UW-Madison CS PhD students Yash Govind (who has since graduated) and Derek Paulsen are cofounders of GreenBay Technologies, which is connected to the Wisconsin Alumni Research Foundation (WARF) at UW-Madison as well as the CS Department.  
GreenBay Technologies, founded in 2019, "develops products that rely on big data techniques and machine learning to help automate major data management tasks," according to Futurum. Informatica's acquisition of the company will strengthen the core capabilities of their AI-powered CLAIRE® engine across its Intelligent Data Platform™, empowering businesses to more easily identify, access, and derive insights from organizational data to make informed business decisions.
In particular, GreenBay Technologies' CloudMatcher technology depends on machine learning to make it possible to automate metadata matching tasks without compromising accuracy. This can be quite useful in data management. In fact, its three main advanced abilities — entity matching, schema matching, and metadata knowledge graphing — will further improve Informatica's products, likely above and beyond simply enhancing the CLAIRE engine.
"What started as a collaborative project with Informatica's R&D will now help thousands of Informatica customers better manage and utilize their data and solve complex problems at the pace of digital transformation," said Professor Doan, who joined Informatica as a VP of Technology, on leave from UW-Madison. "GreenBay Technologies will provide Informatica customers with AI and ML innovations for more complete 360 views of the business, self-integrating systems, and more automated data quality and governance tasks."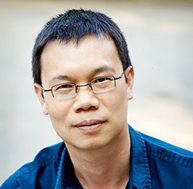 Prior to the GreenBay acquisition, Professor AnHai Doan was involved in several other technology transfer efforts.  He was on the Advisory Board of Transformic, a Deep Web startup acquired by Google in 2005, and was Chief Scientist of Kosmix, a social media startup acquired by Walmart in 2011. From 2011 to 2014 he was Chief Scientist of WalmartLabs, a newly formed research and development lab at Walmart, devoted to analyzing and integrating data for e-commerce.
See the Informatica press release for more information.