Welcome to the Department of Computer Sciences!
The University of Wisconsin–Madison is renowned for its reputation, both as a research institution and for its collaborative environment. Students also choose Wisconsin for its award-winning faculty, and they know that graduating from a world-class university will help ensure a successful career.
The Computer Sciences Department is a computing powerhouse, whose faculty annually win prestigious awards and are engaged in both teaching and research on a high level of success.
Some of your first interactions with the department will be with Computer Sciences advisors. Our advisors are committed to helping our students find success and provide the following statement for prospective students.
As your advisors, we want to be clear with our students that we are committed to creating an inclusive, equitable, and safe environment for our campus community. We value our students' identities and recognize the racist and oppressive systems in higher education that create challenges and pain that conflict with our commitment to our students. As advisors, we stand in solidarity with our students as we all tackle racist systems that create barriers to accessing a quality and safe educational environment.
We remain committed to evaluating ourselves, our privilege, and our advising practices to improve the student experience in the Computer Sciences Department and at UW-Madison. As part of our actions to dismantle oppressive systems, we are committed to providing our students a space to share their experiences, to be heard, and to be helped to the best of our ability. Our advising goes beyond just answering academic questions. We want you to know: We support you. You belong. You matter.
– Shelby Arkin, Madeline Juillard, Michael Radloff, and Mollie Stolbov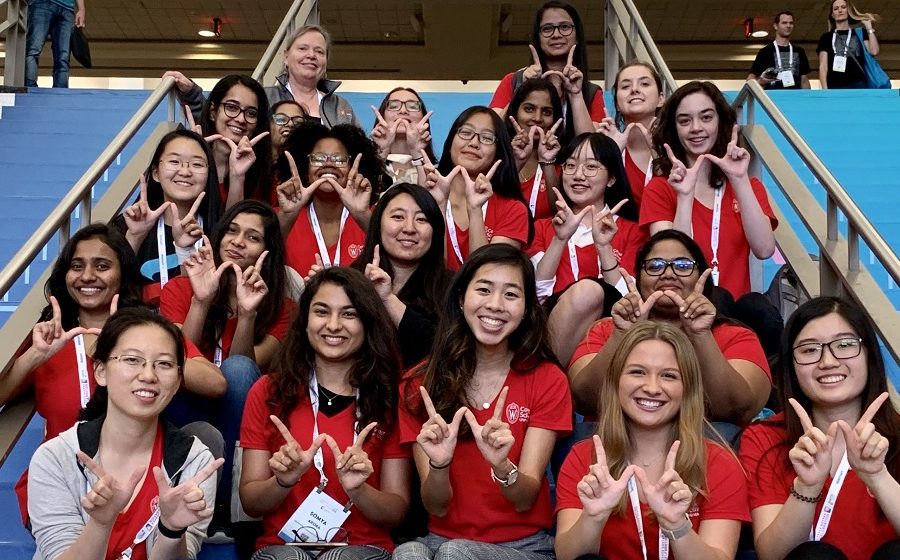 UW-Madison women attend the Grace Hopper Conference every year.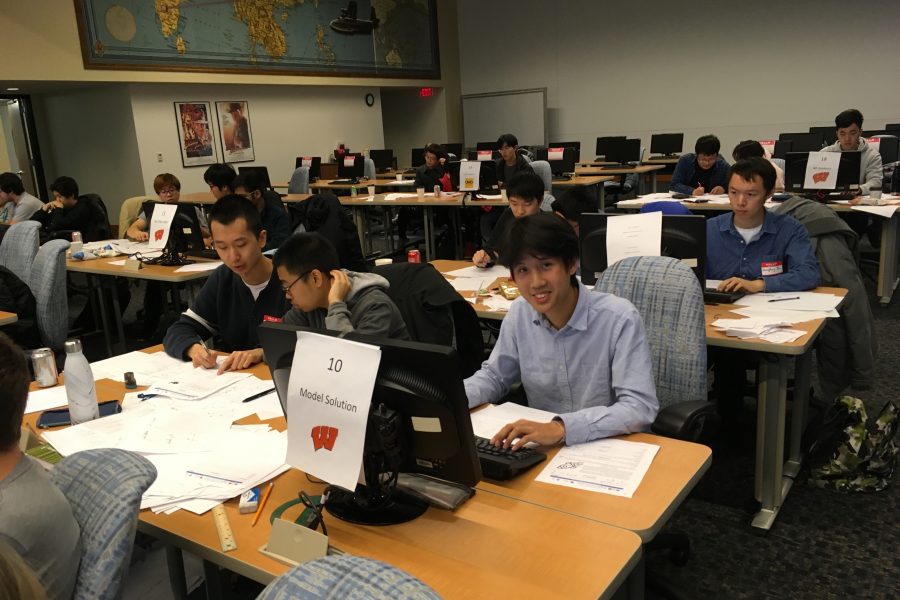 UW-Madison Computer Sciences teams have made it to the world finals of the International Collegiate Programming Contest for the last 19 years.
This is an accordion element with a series of buttons that open and close related content panels.
Prospective Information Sessions
Computer Sciences Major Requirements
Advising
General UW and Madison information
Frequently Asked Questions
This is an accordion element with a series of buttons that open and close related content panels.
I'm not a current UW student, but I plan to enroll/transfer soon. Can I still be advised by CS advisors?
How can I visit campus?
Where can I find information about applying to UW?
What happens once I'm admitted?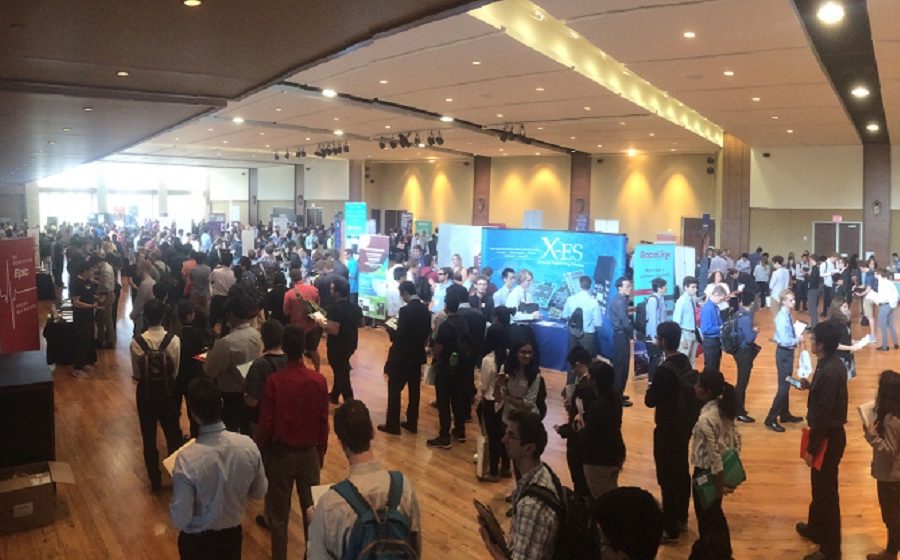 The Computer Sciences Job Fair is held every fall.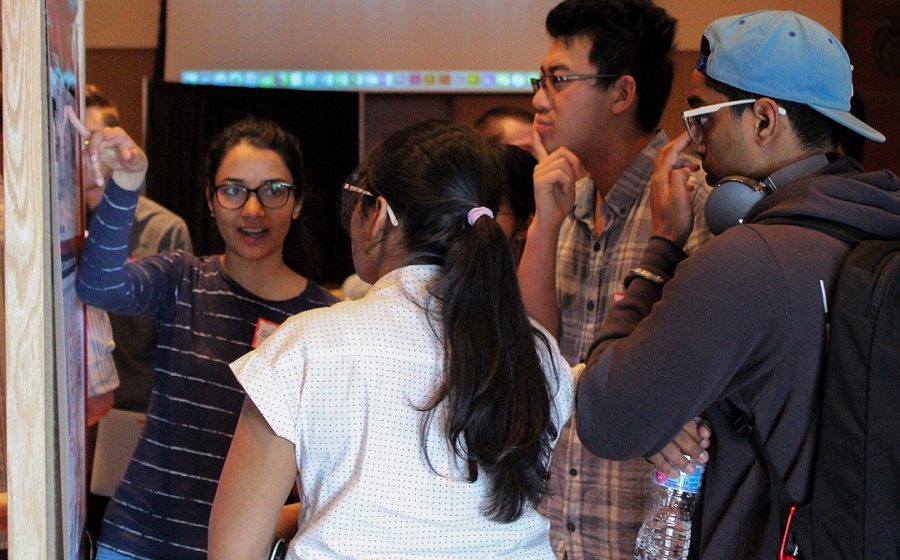 A student explains her poster at the CS Student Research Symposium organized by SACM.