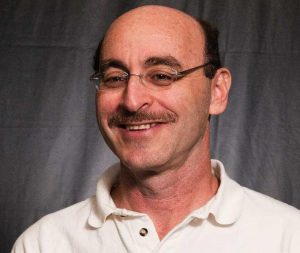 Madison, WI – Trusted CI, the NSF Cybersecurity Center of Excellence, has been awarded a $12.5 million renewal grant by the National Science Foundation, which will allow the center to operate through 2024.
Barton Miller, Vilas Distinguished Achievement Professor in the Department of Computer Sciences at University of Wisconsin-Madison, is on the team led by the Indiana University Center for Applied Cybersecurity Research. Other collaborators include the National Center for Supercomputing Applications, the Pittsburgh Supercomputing Center, Internet2 and the U.S. Department of Energy's Lawrence Berkeley National Laboratory.
Over the past seven years, Trusted CI pioneered and set the standard for the NSF Cybersecurity Center of Excellence through continuous innovation in cybersecurity and cultivating the NSF community's trust in Trusted CI as a partner and a leader. Thus far, Trusted CI has helped over 250 projects improve their strength in cybersecurity.
In addition to work toward a comprehensive cybersecurity framework, Trusted CI will initiate an innovative training program in 2020. Working with regional networks throughout the country, Trusted CI will train a wide range of people in cybersecurity skills to protect national research endeavors. UW-Madison's role in this center is to lead the software security engagements and training.
"Protecting our federally-funded science is a key priority for us," says Miller, "and ensuring the security of the software developed by these science teams is crucial."
Trusted CI works directly with the open science community to tackle individual projects and cybersecurity-related challenges and to share effective practices through monthly webinars and publications. Trusted CI also hosts the annual NSF Cybersecurity Summit, bringing together over one hundred members of the community to share experiences and form key relationships.
"Trustworthiness is at the heart of scientific discovery and reproducibility," said Manish Parashar, director of NSF's Office of Advanced Cyberinfrastructure. "As a result, cyberinfrastructure enabling scientific research and discovery must be trustworthy. The Trusted CI project is a key investment by NSF toward realizing a more trustworthy scientific cyberinfrastructure and research landscape."
About UW-Madison Department of Computer Sciences
The Department of Computer Sciences at UW-Madison offers a dynamic environment for study, research, and professional growth and is one of the oldest and most respected computer science departments in the US. It is also now the largest major on the UW-Madison campus. The department is headed in an exciting direction as part of the newly formed School of Computer, Data & Information Sciences. The School was established to strengthen research and education on campus, prepare tech-savvy graduates to fill new kinds of jobs, support a wave of Wisconsin entrepreneurs, and partner with industry to provide them with the competitive advantages of the latest technology. The Computer Sciences Department will play a key role in meeting these goals.