By Elea Levin
With technology evolving faster than ever and bringing important benefits to countless individuals' lives, Professor Paul Barford decided to create a course that gives students a chance to explore the ethical risks of these technologies that are often not discussed.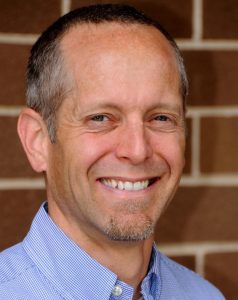 "I hope that all of the students who take this class who might be confronted with a decision about developing or using a piece of software or other technology will be able to consider the ethical implications of that decision.  Is that really something that they should do?" Barford asks.
This is one of the main objectives of the new Computer Sciences course that was offered for the first time this semester. CS638: Ethics in Computer Science was designed to help Computer Sciences students learn about the ways in which technology and the internet can cause harm.
"My inspiration for inventing this class is that I've had the honor of teaching many great young computer scientists over the years and feel strongly that in addition to technical skills, we have a responsibility to provide a broader perspective on the implications of technology including where and how it might be used unethically or cause harm," Barford said.
Camila Hernandez Flowerman, who worked as the Teaching Assistant for the course, shared similar hopes about what students would take away from the experience.
"There are so many important and challenging ethical problems in computer science that need solving, and any one of us has the ability to start chipping away at these problems."
"I hope that students are able to take away some practical analytical skills related to making arguments and defending/justifying their views," she said. "I also hope they come away feeling like their personal views and beliefs about the ethical issues related to computer science are important and valuable."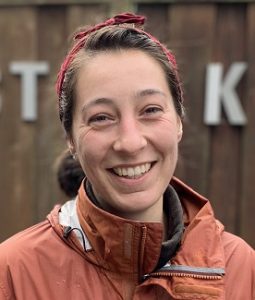 Flowerman is pursuing a PhD in Philosophy, which she believed was helpful for teaching students about the ways that ethics applies to technology.
She was also impressed by the level of student engagement in the course and believes that the principles of ethics are uniquely important for computer science students to understand. 
"Computer science students in particular are in a really wonderful position to be able to apply ethical concepts to their technical expertise in areas that are already incredibly socially significant and will only become more so as time goes on," Flowerman said.
Some of the issues the course covered that students were most interested in included censorship, bias, and privacy, Barford said, although students were generally engaged with all the topics they discussed. 
"The students have been fantastic," he said. "I don't think we've talked about anything that they haven't been engaged in."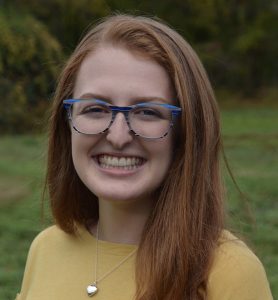 Sophie Stephenson, a Computer Sciences major who took the course, emphasized the range of areas the class covered.
"Each lecture was on a different ethical topic, so we got a really broad overview of just how many ethical issues exist in many different areas of computer science," she said.
Anna Sipek, another student in the class, emphasized how important it is for Computer Sciences students to understand the ethical considerations that go into the creation and use of modern technology.
"If we don't educate our computer science students about ethics, then we'll have a whole generation of technologists who are unprepared and unable to recognize the great responsibilities they'll face in shaping the world," she said.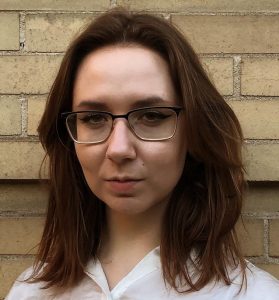 At the end of the semester, students in the class completed a case study project about a topic that interested them related to ethics and computer science. Some of the project topics included the impacts of social media algorithms on vulnerable populations, the use of crowdfunding by internet celebrities, and ethical issues and potential bias in machine translation of languages. 
The project had two main goals, Barford said. The first goal was to "investigate details of a specific computer or communication technology that has ethical implications," and the second was for students to "apply the techniques that were described and discussed in class for making ethical arguments about the technology that they investigated."
Stephenson chose to explore the use of online proctoring services, such as Honorlock, for her final project. She was inspired to research the ethical issues that arise with these services after hearing students complaining about the technology after moving to online learning.
"In my project, I argued that requiring Honorlock and Co. for online exams (which UW Madison does, if the professor chooses to use it) is not ethical because it is a violation of student privacy," Stephenson explained. 
Barford hopes that this course may become mandatory for Computer Sciences students in the future, as the Computer Sciences Department continues to expand its course offerings and give students more opportunities to explore specific areas that interest them. 
Stephenson and Sipek also believe the class should be a requirement, citing how important it is for students to understand the potential harm that the technologies they are working with can bring.
Stephenson believes one of the main benefits of the class is how well it prepares Computer Sciences students to tackle ethical challenges they may face in the real world.
"I feel more equipped to approach ethical issues and construct an ethical argument," Stephenson said. "My major takeaway was that there are so many important and challenging ethical problems in computer science that need solving, and any one of us has the ability to start chipping away at these problems."