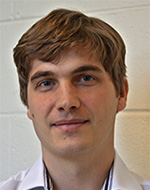 Computer Sciences professors Loris D'Antoni and Aws Albarghouthi co-proposed a faculty cluster hire that was accepted and is available to hire three faculty over the next two years. Cluster hires are awarded by the Office of the Provost and are meant to foster collaborative research, education and outreach by creating new interdisciplinary areas of knowledge. This cluster hire, entitled Ethics in Computing, Data, and Information, is intended to help address ethical issues in AI, data, and information systems requiring collaboration between scholars who are working on computational systems, on the social facets of information technologies, and on conceptual and moral questions about how such systems function and how they are used.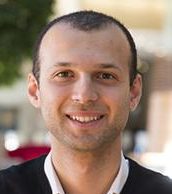 The interdisciplinary nature of this cluster hire can be seen in the breadth of field of the co-proposers. In addition to D'Antoni and Albarghouthi, the co-proposers are the following:
Alan Rubel, professor in the Information School and director of the Center for Law, Society and Justice;
Michael Titelbaum, Vilas Distinguished Achievement Professor and Chair of the Department of Philosophy;
Noah Weeth Feinstein, director of the Holtz Center for Science, Technology and Society and a professor of curriculum and instruction and community and environmental sociology.
These hires are made as a group across the departments. For more information, see UW-Madison announces its fourth round of cluster hires.