After growing up seeing rapid advancements in technology, Aaron Torres x'24 wanted to work on solving technical problems that have an impact on a large scale.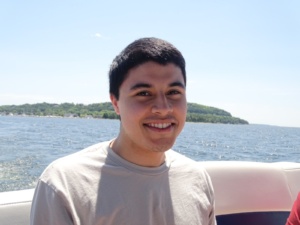 Originally from Chicago, Illinois, Torres is now a senior studying Computer Sciences and will begin his career as a software engineer after graduation.
"Back in high school I wanted to learn how to build mobile apps and websites, and I learned that people who work in those types of jobs typically pursue a computer science degree," says Torres. "I chose UW-Madison because of its financial aid package and its highly respected Computer Sciences program."
Torres would also like to participate in a mentorship program for Latinx students pursuing careers in computer science and technology.