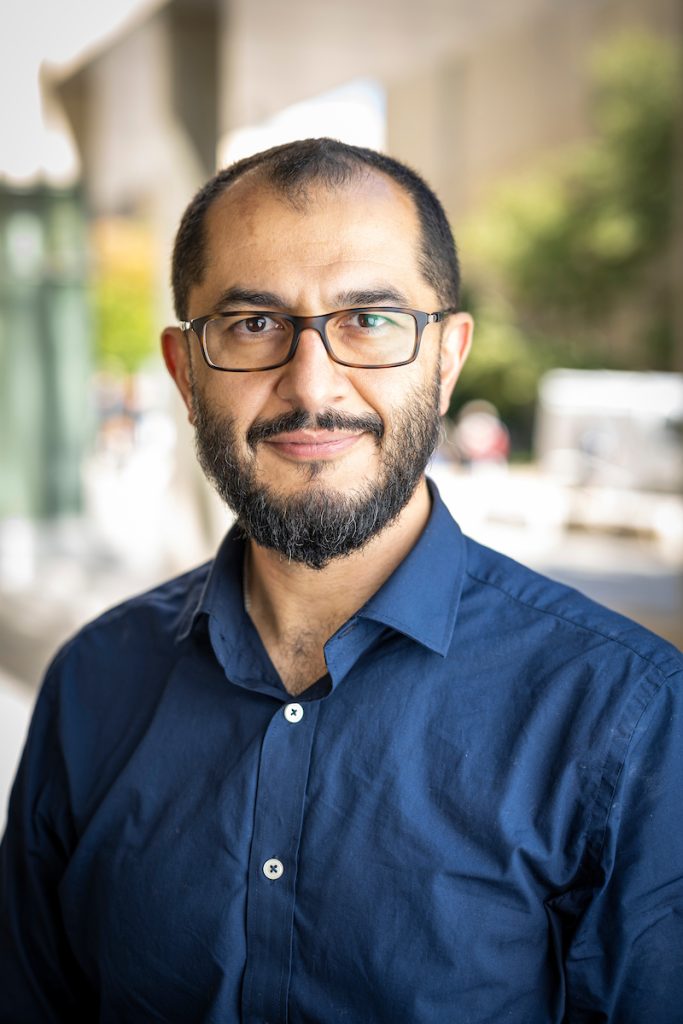 Heavy lifting is a leading cause of workplace injuries, which, according to the Bureau of Labor Statistics, can include nerve pain, strains, and spine injuries.  A new group housed in the Wisconsin Institute for Discovery (WID) at the University of Wisconsin–Madison is working to address challenges like this by researching how to better integrate robots into the manufacturing industry and beyond.
Heavy lifting may seem like a simple job, but it requires human intuition and intelligence. That means transferring lifting to robots demands a multifaceted approach. Enter the INTEGRATE project, a group seeking interdisciplinary solutions to the psychological and technical challenges of integrating robots into the workplace.
One example is cobots, or collaborative robots. These robots are smaller, slower, and designed to work safely alongside humans in several workplace settings. Unlike industrial machines, which require a safety cage to protect human workers from injury, cobots can work in closer collaboration with people. There is a huge demand for cobots not only in manufacturing, but also in science, where they can assist in repetitive processes such as mixing solutions or managing samples. However, some companies are hesitant to blend man and machine in this capacity.
Led by Program Director Bilge Mutlu, the INTEGRATE Project is an interdisciplinary group that combines expertise from computer sciences, economics, engineering, psychology, and robotics. Since the group's inception in fall 2022, INTEGRATE's overall mission has been to educate a new group of researchers who can collaborate across different fields to influence the development of robotic technology and shape the way work is done in the future.
Continue reading this Wisconsin Institute of Discovery story here.