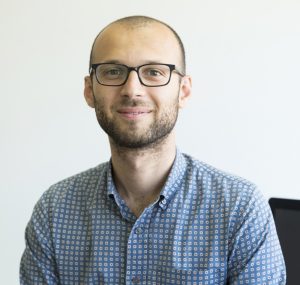 By Elea Levin
Aws Albarghouthi, an associate professor in the Computer Sciences Department, is being awarded the Class of 1955 Teaching Excellence Award. The award was created to honor professors who have had a prominent impact on undergraduate students and their education. The award will officially be presented to Albarghouthi on April 19, 2022.
"It's a great privilege to be able to introduce students to the beautiful ideas that computer scientists have discovered," Albarghouthi said.
Albarghouthi came to Wisconsin in 2015 and currently teaches CS 704: Principles of programming languages. He has received numerous awards for his research, including having his paper recognized as a SIGPLAN Research Highlight and winning three Facebook programming languages and probability awards. 
Albarghouthi's research primarily focuses on program verification and synthesis. He enjoys showing students new ways to apply their learning and watching what they are able to achieve. 
"Today, computer science is the largest major on campus, and one that intersects with, and augments, almost all other disciplines," he says. "So it's been wonderful to teach so many students and witness them apply computing in new and inventive ways."