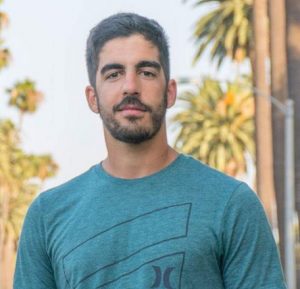 By John Mak
UW-Madison Computer Sciences Ph.D student Yannis Chronis has been awarded a 2020 Facebook Fellowship for his work in structured data stores. Every year, the Facebook Fellowship program awards Ph.D candidates conducting research in important topics across computer science and engineering. Chronis is one of only 36 people selected from 1,876 applications worldwide. As part of his award, Chronis will receive tuition and fees paid for up to two academic years, as well as a stipend of $42,000, which includes conference travel support.
"I am honored to be a recipient of the 2020 Facebook Fellowship award, which will support my research for the next two years," says Chronis. "The fellowship program provides a unique opportunity to connect with fellow Ph.D. students and researchers at Facebook who work on cutting edge problems."
Chronis's research interests lie in the area of data management systems, and his current work focuses on query optimization and efficient query processing. He is advised by Professor Jignesh M. Patel.
Congratulations to Chronis for becoming a Facebook Fellow!