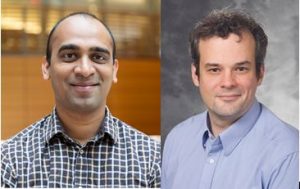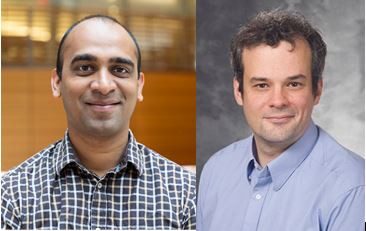 Computer Sciences assistant professor Mohit Gupta and Biostatistics & Medical Informatics assistant professor Andreas Velten have been selected as finalists in the 2019 AutoSens Award Competition in the "Most Influential Research Category." Their research is on designing novel, high-performance 3D time-of-flight (ToF) cameras that can recover the 3D structure of surroundings, for example, for cameras on self-driving cars.
Time-of-flight (ToF) 3D cameras are fast becoming the method of choice in several applications, such as cellphones and headsets for augmented reality. These new cameras "will be able to capture detailed (sub-millimeter) scene geometry, crucial for providing realistic immersive experiences," says Gupta. "In order to achieve a realistic immersive augmented reality experience, the ToF camera must measure the 3D structure of the surroundings with extremely high precision and resolution."
The same holds true for self-driving cars. "Autonomous vehicles (aerial, terrestrial, and underwater) will be able to navigate in challenging weather conditions, on rugged terrains, while avoiding obstacles with intricate geometry," according to Gupta. Drones may also use these novel ToF cameras to find safe landing sites. "It is critical for the camera to resolve fine details such as tree twigs and bumps on the terrain to land safely," says Gupta.
AutoSens is an award-winning international automotive sensor and perception conference and exhibition, where the best technical, design, and marketing innovations within the automotive imaging sector are recognized. The 2019 event will be held in Brussels, Belgium from September 17-19 when awards will be presented. For more information, including images and videos, see the project webpage.