Leng Tan
Senior Vice President of Engineering, Oracle Corporation
Sunnyvale, CA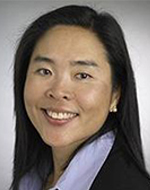 Leng Leng Tan is the Senior Vice President of Engineering for the Oracle Enterprise Manager product at Oracle Corporation. The latest release of Oracle Enterprise Manager 12c Cloud Control provides an integrated system management tool that manages Oracle software and hardware including virtualization and Cloud. She was the leader behind the widely adopted self-managing database capabilities in Oracle Database Diagnostic and Tuning Packs. Her team also delivered the innovative workload capture and replay technologies (Real Application Testing) that enable realistic testing of database and middle-tier.
Leng was born in Singapore and came to the University of Wisconsin-Madison for her B.S. in computer science. She also holds an M.S. in computer science from Stanford University. Leng originally joined Oracle in 1989 as a database kernel developer.
Why I love Wisconsin CS:
I sank into the dungeon of 1210 W. Dayton Street on a bright sunny day to work on my CS 564 program. I emerged from it a day later, outside was covered with 3 feet of snow, but I felt that I conquered the world!