Debra Morgan
Accountant
608-262-5385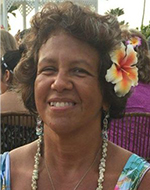 Debra (Debi) Morgan is the department's accountant. She is responsible for all aspects of departmental budgeting and accounting to ensure adequate funds to meet current and future spending requests. She interprets spending and recording requirements to ensure they are followed by the department.
Prior to joining the Computer Sciences Department, Debi spent the last 27 years in various financial positions around the UW-Madison campus, amassing her vast knowledge of accounting and financial reporting.
In her free time, she enjoys traveling (especially to warm, sunny locations) and spending time with family, particularly her four grandchildren, who range in age from 5 to 13.