Nikki Lemmon
Instructional Program Manager
608-262-1079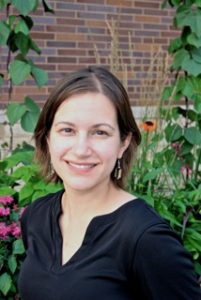 As of July 1, 2017, Nikki Lemmon is the department's instructional program manager. Prior to that role, she was undergraduate program coordinator, winning a campus-wide award for Early Career Excellence in Undergraduate Advising.  As an advisor, she handled student services in the department for undergraduate CS majors and certificate students, and served as the primary academic advisor for declared students.
Before joining the CS department, Nikki provided academic advising for undeclared students in UW-Madison's College of Letters & Science. Other career experience includes advising students at small, private colleges in her hometown of Chicago.
A seasoned student services professional, Nikki holds a bachelor's degree in history from DePaul University and a master's degree in written communication. She first became interested in the field of computer sciences by learning to code at Starter League and by involving herself in the tech start-up scene in Chicago.