Norm Koo
Vice President and General Manager, Greater China AOL Time Warner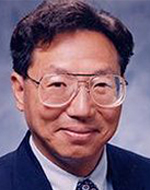 Norm Koo is the Vice President and General Manager, Greater China AOL Time Warner. At Time Warner, Koo is responsible for emerging technologies for large-scale data center information technology infrastructure and associated consumer and home networking devices. He was also responsible for their introduction and deployment into the Time Warner family of business divisions such as AOL, Time Inc., HBO, CNN and Turner Broadcasting System.
Koo joined Time-Warner in 2001. Previously, he held a variety of senior management positions at Sun Microsystems, Inc., including senior director of e-business implementation in the Global Program Office. In 2000 Koo was awarded Sun's President Award. He was instrumental in growing the company's Asia-Pacific revenues to more than $1 billion. He served as senior director in the chief technology office, responsible for the technology program in support of business development of Sun's strategic accounts such as Motorola, Toshiba, Siemens, DaimlerChrysler, Shell, Commerzbank and Deutsch Bank. In addition, he held the distinction of designing and executing the world's very first worldwide web application for a mass sporting event, the 1994 WorldCup Soccer Games, in which he served as head of computer information systems.
Koo enjoys sharing his knowledge and experience and is invited to do so at business and information technology conferences. In 2002, he was an invited speaker at the Ohio State University College of Business. In 1999, he was a speaker and panelist at the Harvard China Review Conference.
In 1995, Koo served as founder and CEO for OpenTV, a Sun-Thomson joint venture. He led the company public with a $3 billion-plus market capitalization.
Koo received an MBA from the University of Santa Clara, an MS in nuclear engineering and a PhD in nuclear engineering/electrical engineering from Iowa State University. In 1970 he earned a BS in nuclear engineering from the University of Wisconsin-Madison. He and his wife, Sandy Newman Koo, have two children. They enjoy travel, sightseeing and skiing.