Rajiv Batra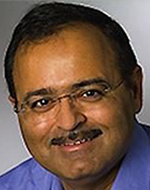 Rajiv Batra is founder of Palo Alto Networks. He earned his M.S. in computer sciences from UW-Madison in 1983. Mr. Batra has extensive experience managing engineering teams through times of strong growth. Prior to founding Palo Alto Networks, he was vice president of engineering at Peribit, which was acquired by Juniper Networks in 2005. While at Peribit, he assembled a strong engineering team developing best-in-class application acceleration platforms. Mr. Batra also co-founded VitalSigns Software and served as vice president of engineering at Bay Networks.
Why I love Wisconsin CS:
The systems focus, large challenging projects and excellent faculty at Wisconsin CS gave me the confidence that I can design and build with top quality, any complex products that may come my way in the industry.