Spring semester has certainly been unusual, culminating in the first online commencement at UW-Madison on Saturday, May 9. We hope you are all safe and healthy and able to celebrate commencement in some way!
Below you'll find both departmental and university links and resources for graduation, and we'll be adding social media posts from CS platforms in the next couple of days. Please share your graduation activities, whatever form they take, with us and the university community as a whole by tagging your posts #UWCS2020. All CS platforms are @WisconsinCS.
Congratulations, CS Graduates!
UW Commencement May 9
View commencement Saturday, May 9 at noon (CDT)! There are lots of resources on this page, including info about keynote speaker James Patterson and how to order a Senior Class T-shirt (which includes a donation to the Emergency Student Support Fund).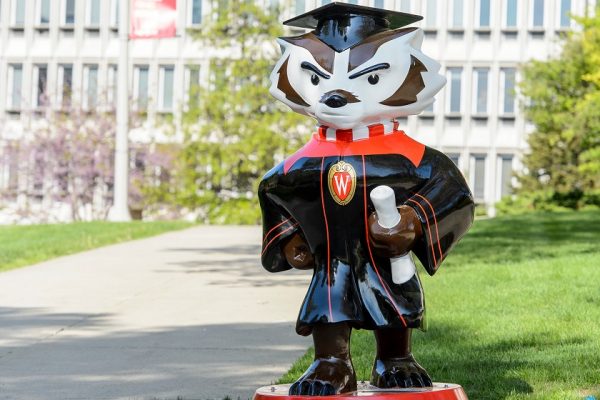 Congratulations to the class of 2020 from CS Chair Remzi Arpaci-Dusseau
We laughed and we cried when we watched this video from Remzi Arpaci-Dusseau. Enjoy!
Graduation memories
Undergraduate presentation
The undergraduate advisors gathered memories and thanks from the graduates and put together this slideshow, including this fav memory: "That I spent hours to find out that segmentation fault came from a wrongly placed semicolon." Can you relate?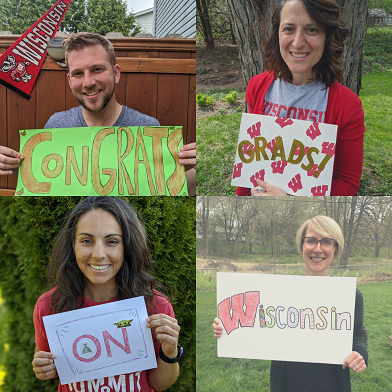 PMP & MS/PhD graduating students
The graduate program coordinators gathered memories from graduating students. See which words were important to them!