Scroll down for online post-Welcome Weekend information sessions, recorded faculty talks, and more!
Congratulations on your acceptance into the graduate program in Computer Sciences here at UW-Madison! Admissions into a highly competitive program is a testimony to the many years of hard work you've put into your education, and we hope you are enjoying this high honor. Well done! We're in a wonderful phase of growth – including many new faculty hires in recent years and planning for a new building – and hope you can join us as we move forward in these exciting directions.
Good luck in your decision-making, and On Wisconsin!
Remzi Arpaci-Dusseau
Grace Wahba Professor and Chair
Computer Sciences Department, UW-Madison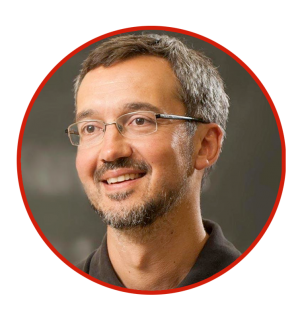 Post Welcome Weekend online information sessions
Friday, March 17, 2023: International student information session
09:00 AM Central Time (US and Canada)
Zoom link: https://uwmadison.zoom.us/j/94910355316?pwd=RDZCQURHQk1FVTBpU1BBRHN1cXgvUT09
Meeting ID: 949 1035 5316; Passcode: 690918
Brief presentation on MS and PhD degree requirements will be followed by open Q&A session. All questions welcome!
This session is tailored to international students, including international students who are already studying in the US.
Thursday, March 23, 2023: Domestic student information session
04:00 PM Central Time (US and Canada)
Zoom link: https://uwmadison.zoom.us/j/94668698276?pwd=N0dGWi91dU93c3NUV2w1VW9pd2NNdz09
Meeting ID: 946 6869 8276; Passcode: 050224
Brief presentation on MS and PhD degree requirements will be followed by open Q&A session. All questions welcome!
Welcome Weekend 2023: March 3-4
Each spring, the CS Department and Graduate Student Organizations host a Welcome Weekend for visiting prospective students. Prospective graduate students who have been offered admission to the program will learn about faculty research, meet with professors, socialize with current graduate students and experience the beautiful UW-Madison campus.
The visit weekend has an action-packed schedule all day Friday and Saturday. If possible, plan to arrive in Madison Thursday, March 2 and leave on Sunday, March 5. The Friday sessions are about the Computer Sciences department, its research and our faculty. Check in and continental breakfast begin at 8:00 a.m. Faculty research talks will start promptly at 8:30 a.m.
Saturday activities are led by current graduate students. The goals are for participants to experience Madison, mingle with current graduate students and get "insider information" on graduate student life in the UW-Madison CS department.
Registration
Admitted students will receive a detailed email invitation after February 1 that will include the registration forms and additional information. Double occupancy  hotel rooms for Thursday, Friday, and Saturday evenings will be provided to all Welcome Weekend attendees who register by February 20. The hotel requires the information by that date.
Frequently Asked Questions
This is an accordion element with a series of buttons that open and close related content panels.
Where should I fly?
Most of the major airlines have a flight into Madison (MSN) from their hubs. It is possible to fly direct into Madison from at least 10 major US cities. To save a bit of money, you may want to check prices to fly into Chicago and take the Van Galder bus or fly into Milwaukee and take the Badger Bus to Madison.
How do I get to campus?
You can take a taxi, city bus, Lyft, or Uber.
What are some other sources of information about Madison?
What about my lodging?
We have reserved a block of double rooms at the Wisconsin Union Hotel, adjacent to the CS Department for Thursday, Friday, and Saturday nights for Welcome Weekend visitors. This lodging is paid for by the department. You will be assigned a double room with a roommate. Please register by February 17 if you need hotel accommodations.
What should I wear?
Dress casually: slacks, skirt, or jeans with a nice shirt or blouse and comfortable walking shoes.
What's the weather like?
Weather in Madison in early March is unpredictable: 20-45℉  range is typical. Snow or rain is possible. So plan for any conditions.
Can I talk with specific faculty during visit weekend?
When you register for Welcome Weekend, you will be asked for your faculty meeting preferences. Every effort will be made to schedule you with your preferred faculty. Meetings may be in person or virtual depending on faculty availability. Most meetings will be scheduled for Friday afternoon.
You will also have the opportunity to interact with faculty at meals on Friday.
I am unable to attend Welcome Weekend. Can I visit another time?
We are unable to schedule and coordinate alternative visits; however, you are welcome to visit campus on your own. After Welcome Weekend, we will post faculty talks and other information on the Welcome Weekend website. 
Where can I find more information about living in Madison?
Where can I find more information about life in Madison?
Where can I find information about women in Computer Sciences at UW-Madison?
UW-Madison Computer Sciences has an ACM organization for women in Computer Science, called WACM. WACM will be hosting a breakfast for current and prospective women of the department on Saturday morning.
Where can I find information about LGBTQ issues at UW and in the Madison area?
Everything you need to know about graduate assistantships: