The pandemic continues, and so do our online graduation celebrations. We hope you are all safe and healthy and able to celebrate commencement in some way!
Below you'll find both departmental and university links and resources for graduation, and we'll be adding social media posts from CS platforms in the next couple of days. Please share your graduation activities, whatever form they take, with us and the university community as a whole by tagging your posts #UWCS2020. All CS platforms are @WisconsinCS.
Congratulations, CS Graduates!
UW Commencement December 13
View commencement Sunday, December 13 at 11am (CDT) or watch any time after noon on 12/13. Information included on this page includes how to request a program, rent a cap & gown, have a caricature made, and more!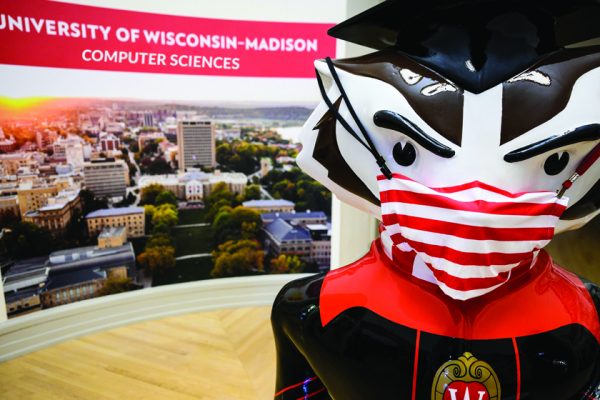 Congratulations to the class of 2020 from CS Chair Remzi Arpaci-Dusseau:
Graduation memories
Undergraduate presentation
The undergraduate advisors gathered memories and thanks from the graduates and put together the slideshow you see below. Enjoy!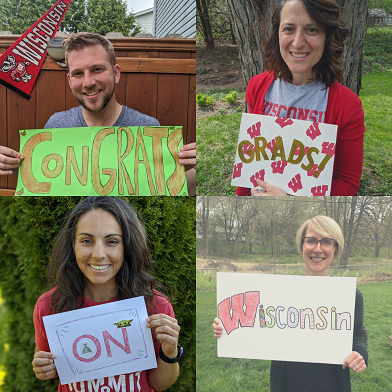 Congratulations to graduating grad students!